Society
Timorese are incredibly hospitable, gregarious and some of the friendliest you'll ever encounter. Celebrations held at national and community levels are many and vibrant. Timorese society is also conservative and traditional with a strong focus on family, the community and religion.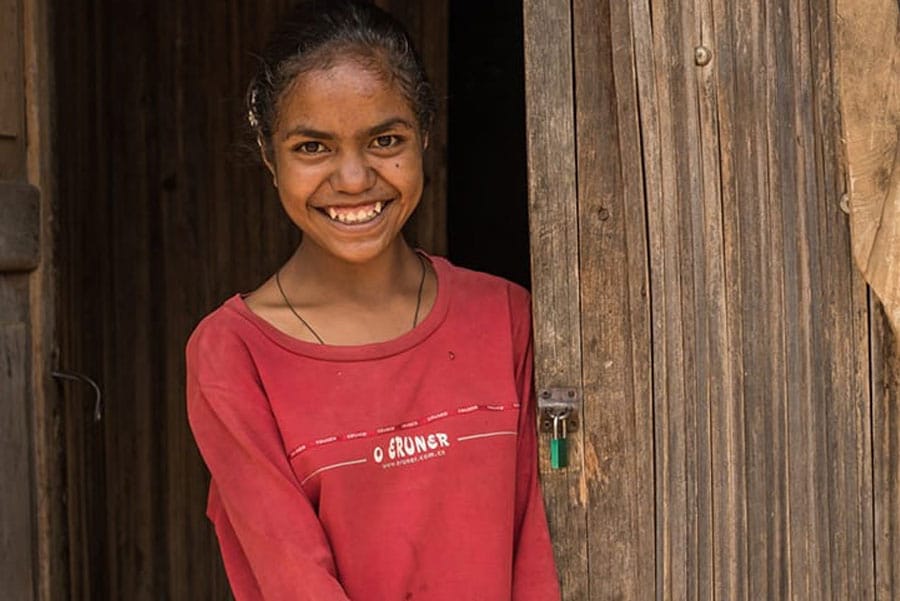 Population
With a population of around 1.3 million, Timorese are linked closely. At the same time the country's identitiy is composed of many indigenous groups, each with its own language and cultural practices. Tetun is the largest of these accounting for approximately 25% of the population. They live around Dili, Suai and Viqueque. Mambae make up a further 10% and are found in the central mountains. Other groups include the Kemak, Bunak and Fataluku amongst others, each accounting for 5% or less.
Language
Timor-Leste (East Timor) has many spoken languages reflecting past migration, colonialism and other occupation. Tetun and Portuguese languages have been given official status, with Indonesian and English considered working languages. Another fifteen or more indigenous languages also are spoken.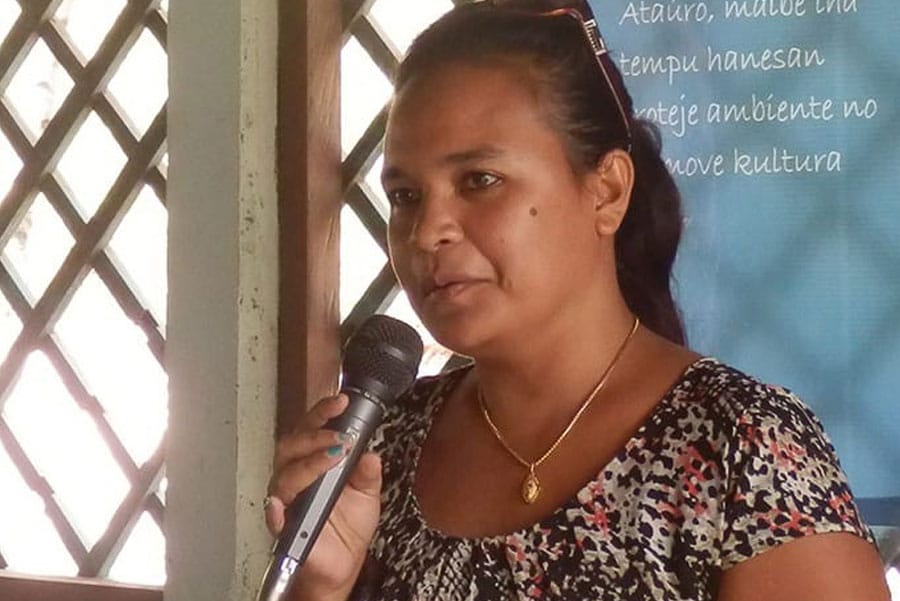 Settlement
The capital of Dili is a modern developing city offering a wide range of services and amenities for residents and visitors. While many Timorese are drawn to the capital seeking employment, 70% still live in rural areas. These Timorese mostly reside in small towns and remote villages and practice a subsistence fishing and farming lifestyle.
Religion
Around 90% of Timorese identify as Roman Catholic and the remainder mostly as Protestant, Muslim and Hindu. In spite of this, animism continues to be a persuasive force in most peoples' everyday lives. Observing the way animist and religious beliefs are seamlessly blended is one of the interesting aspects of holidaying in this country.
Culture
Timorese cultural heritage is multi-layered – a fascinating combination of traditional Timorese, Portuguese, Chinese and Indonesian influences. This permeates their local architecture, cuisine, clothing styles and artistic endeavors.
Timorese culture continues to evolve in local arts and handicrafts, as well as in dance and music. Cultural motifs, both old and modern, are incorporated into the design of tais – hand-woven textiles, basket work and wood carving. Cultural groups still perform traditional dances and songs and also are entertaining in new ways. Talented Timorese bands and dance groups perform in local venues and at festivals.
Architecture
There is a fair amount of architectural variety in Timor-Leste (East Timor), since each ethnic group have their own traditions and customs. However, nearly all architecture has been constructed of wood so few buildings have lasted to the present and much of what stands today is from the past century other than a few structures.
Early, and still the most traditional, architecture in Timor-Leste is the totem house. Examples of these constructions are found all across the country but vary from one region and ethnic background to another. Uma lulik also mean spirit houses because they hold the spirits of ancestors of the family that owns it. There were rebuilt every ten years to help renew the community's connection to its forebears and its land.
Also, there are few Portuguese-styled buildings in Timor-Leste, coming from the Portuguese legacy. Most of these buildings in this style are churches or buildings in the capital of Dili. Following on Portuguese tradition of building from stone, concrete, and other more solid substances, today the country has a fair amount of modern buildings made primarily from concrete and glass.
Sport
Timorese participate in a wide range of sports, including football which they are extremely passionate about.
East Timor has taken part in multiple international sporting events., such as the 2003 Southeast Asian Games held in Vietnam in 2003. In the 2003 ASEAN Paralympics Games, also held in Vietnam, East Timor won a bronze medal. In the Athens 2004 Olympic Games, six athletes participated in three sports: athletics, weightlifting and boxing). East Timor won three medals in Arnis at the 2005 Southeast Asian Games. East Timor was one of the competing nations in the first Lusophony Games, winning a bronze medal in the women's volleyball competition. On 30 October 2008, East Timor earned their first international points in a FIFA match with a 2–2 draw against Cambodia.